Domains, Hosting, CDN & More!
Two essential things needed for your site are the Hosting and the Domain! We are happy to assist you with both!
Domain
The Domain is the web address of your site (www.___________.____). If you are unsure about how to go about registering your domain, or would like us to do it for you (and keep your expenses under one roof), we are happy to do so! We can aquire most available domains for $13.95/year.
Please contact us to get your domain today!
---
Hosting
Hosting is where your website actually resides (when a computer browses to your domain, they access the site on the server that is hosting it.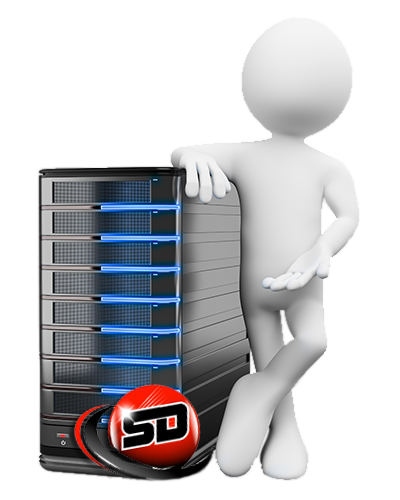 There are many types of hosting (see this article for more details). If you are just starting out in the web world, then shared hosting is probably the most economical and practical for you to begin with.
If you would like to host your site with us, we are happy to offer a Managed Shared Hosting Plan for you!
For a low yearly fee, we will take care of the hosting, setting up your e-mails, and any other hosting issues that may arise. We will create as many e-mail accounts as you want, and we do not have any file storage, mysql database, or bandwidth limitations!
Current introductory pricing is $69.95 $49.95/year, per site!
Is your site currently hosted elsewhere? We are happy to transfer you to our hosting environment!
Contact Us to host your site today!
Hosting FAQs:
Would I have CPANEL ACCESS to my Hosting account?
Since this is a managed hosting by Savio Designs, you would not have CPANEL access. Anything you would want to do via CPANEL, you would simply submit a ticket and we would do it for you.
How do I create a new Email Address?
You simply send us a ticket and we will create it for you.
Do I "own" my site if it is on your managed hosting plan?
If you are hosting your site with us and it isn't a "Mangaged" or "Speed Site" plan, then, yes, you still own the site/design/etc. You will get FTP access to the server so you are welcome to backup all the files. Should you decide to transfer your site to another hosting company, all needed files will given to you at no cost.
Can I host with your managed plan but not have my domain through you?
Yes, we would simply have you "point" your domain to our servers (you would need to edit the DNS settings through whatever company your domain is residing with - we are happy to help with that process!).
---
Content Delivery Network (CDN)
We are proud to now proud a Content Delivery Network as an add-on to your site! Enjoy optimized and ultra fast loading times of your images and other site data - vastly improving your site's speed!
Our CDN service is included with all managed plans, and can be purchased as an add-on cost to unmanaged sites with the following pricing:
500 credits/month
$5.95/month -OR - $65.95/year!
1000 credits/month
$7.95/month -OR - $85.95/year!
2500 credits/month
$15.95/month -OR - $165.95/year!
5000 credits/month
$19.95/month -OR - $199.95/year!
1 Credit equals 1 image being served by the CDN per session. Custom credit packs and add-in credits are available. If you run out of credits, the CDN will be suspended and your site will load its images from the hosting server until the month begins and your credits are replenished.
For more information on our CDN Service, please Click Here.